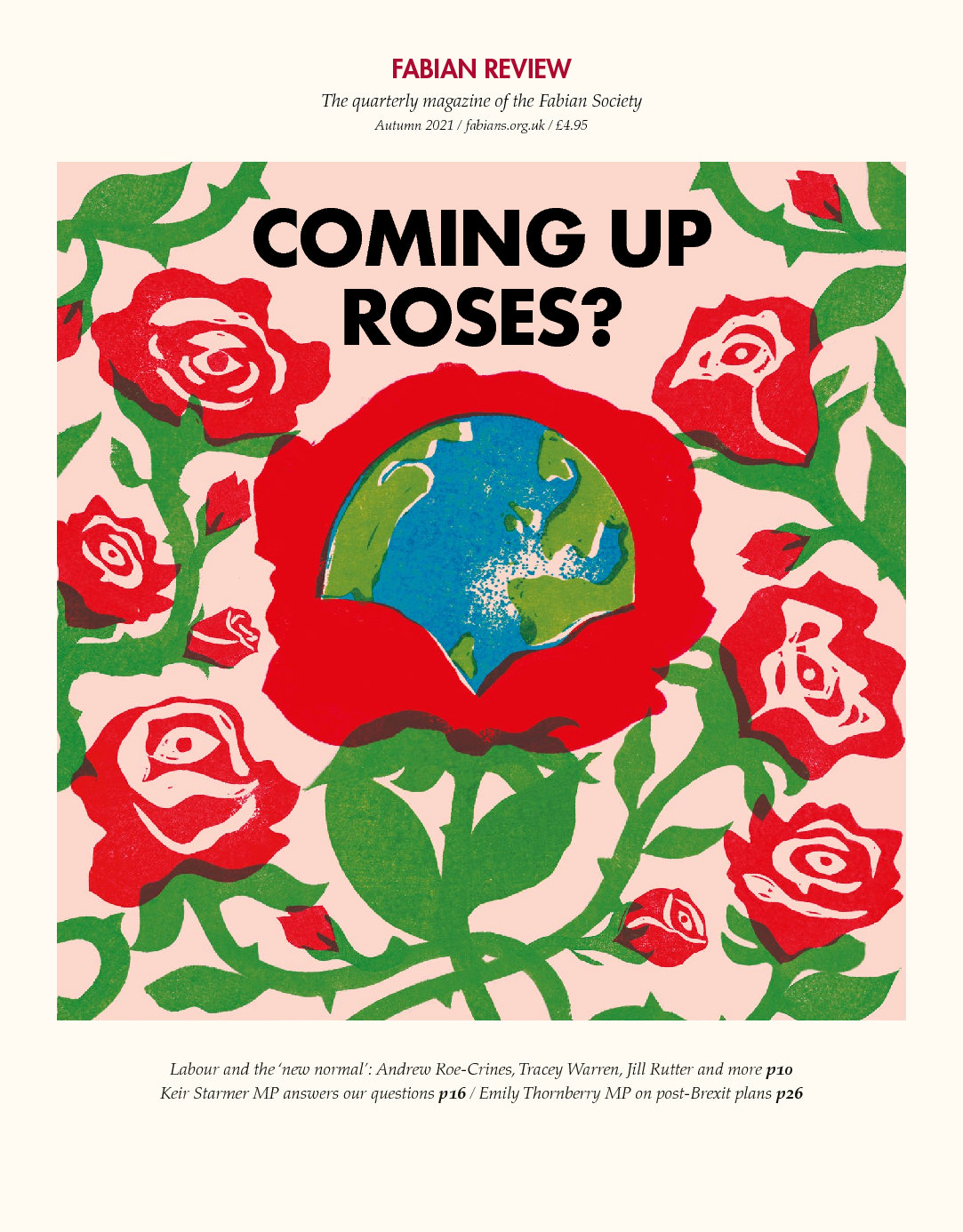 Autumn 2021
1 October 2021
This edition of the Fabian Review looks at Labour and the 'new normal', with Andrew Roe-Crines, Tracey Warren, Jill Rutter and more. Plus, Labour leader Keir Starmer MP answers our questions.
Also in this issue, Dawn Butler MP on democracy and elections; Emily Thornberry MP on post-Brexit plans; Basit Mahmood on how we overhaul our education system; Vera Kubenz on a disability-inclusive recovery; and Peter Hain on Palestine and the Labour party.
Download

now
How to purchase the Fabian Review
You can receive this publication free if you join the Fabian Society today. Once you become a member, you'll receive two free pamphlets immediately and will get a copy of the Fabian Review magazine along with at least four pamphlets a year.
Copies are also available priced £4.95 from the Fabian Society bookshop – call 020 7227 4900, email or send a cheque payable to "The Fabian Society" to 61 Petty France, London, SW1H 9EU.
Fabian membership
Join the Fabian Society today and help shape the future of the left
You'll receive the quarterly Fabian Review and at least four reports or pamphlets each year sent to your door
Be a part of the debate at Fabian conferences and events and join one of our network of local Fabian societies
Join

the Fabian Society
Be the first to know
Sign up to the free Fabian Society newsletter
Find out about the latest Fabian Society research, publications and events with our regular updates
Sign

up today
Fabian

Society