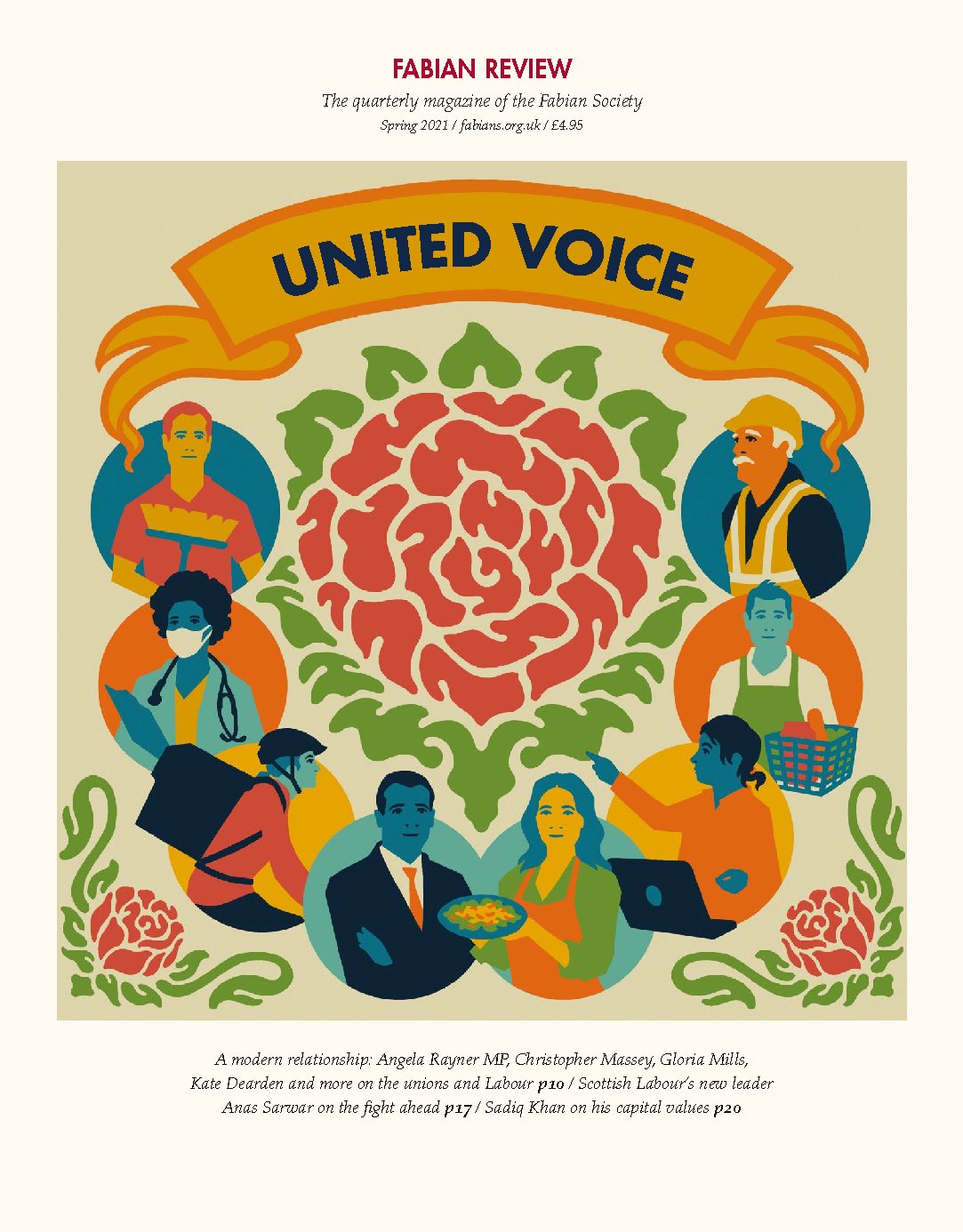 This edition of the Fabian Review looks at a modern relationship between Labour and the unions, featuring Angela Rayner MP, Christopher Massey, Gloria Mills, Kate Dearden, Shelly Asquith and more. Plus, Scottish Labour's new leader Anas Sarwar talks to Vanesha Singh about the fight ahead.
Also in this issue, Sadiq Khan lays out his capital values; Stephen Kinnock MP on the power grab in Myanmar; Kehinde Andrews unmasks the logic of empire in our politics; Paula Surridge on the possibility of rejoining the EU; and Marc Stears on Labour's progressive patriotism.
Download

now
How to purchase the Fabian Review
You can receive this publication free if you join the Fabian Society today. Once you become a member, you'll receive two free pamphlets immediately and will get a copy of the Fabian Review magazine along with at least four pamphlets a year.
Copies are also available priced £4.95 from the Fabian Society bookshop – call 020 7227 4900, email or send a cheque payable to "The Fabian Society" to 61 Petty France, London, SW1H 9EU.
Fabian membership
Join the Fabian Society today and help shape the future of the left
You'll receive the quarterly Fabian Review and at least four reports or pamphlets each year sent to your door
Be a part of the debate at Fabian conferences and events and join one of our network of local Fabian societies
Join

the Fabian Society
Be the first to know
Sign up to the free Fabian Society newsletter
Find out about the latest Fabian Society research, publications and events with our regular updates
Sign

up today
Fabian

Society