Publication
30 June 2023 Our new report calls on Holyrood to seize the opportunity of its devolved powers to lead the way on income replacement in the UK.
IN

TIME OF NEED
Welfare / Employment
20 March 2021
A year-long research project by the Scottish Fabians and FEPS finds that devolution is at risk from 'no change' unionists, and 'no compromise' nationalists, and argues for Scottish Labour to reassert itself as pro-UK, pro-devolution and passionately pro-Scottish.
A

voice for the future
Devolution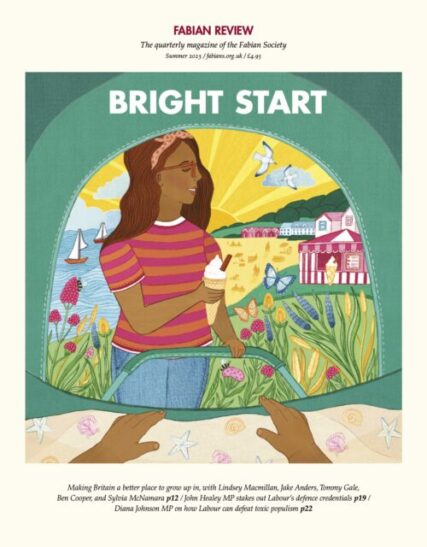 This edition of the Fabian Review focuses on how to make Britain a better place to grow up in, with contributions from Lindsey Macmillan and Jake Anders, Tommy Gale, Ben Cooper, and Sylvia McNamara. Tim Bale explores what might be next for the Tories, and John Healey MP stakes out Labour's defence credentials in conversation with Iggy Wood.

Latest

from the Scottish Fabians

View

All
Fabian membership
Join the Fabian Society today and help shape the future of the left
You'll receive the quarterly Fabian Review and at least four reports or pamphlets each year sent to your door
Be a part of the debate at Fabian conferences and events and join one of our network of local Fabian societies
Join

the Fabian Society
Be the first to know
Sign up to the free Fabian Society newsletter
Find out about the latest Fabian Society research, publications and events with our regular updates
Sign

up today
Fabian

Society