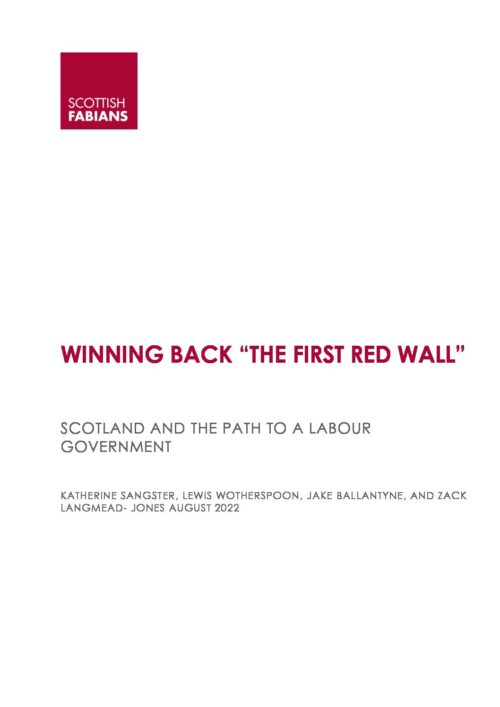 WINNING BACK THE FIRST RED WALL
27 April 2023
Our new report by the Scottish Fabians argues that Scotland should be a 'key battleground' for Labour at the next election with two dozen seats 'within its grasp' by targeting SNP and Green voters. Our analysis has identified how Labour can make the necessary gains by winning seats from the SNP with a targeted focus on younger, more aspirational voters.
By looking at the granular data of the recent local elections the report identifies a significant number of pro-independence supporters not voting along constitutional lines, these voters can be targeted in an election where the straight choice is a Labour or Conservative prime minister.
How to purchase
Copies are available, priced £9.95, from the Fabian Society. Call 020 7227 4900, email or send a cheque payable to The Fabian Society to 61 Petty France, London, SW1H 9EU.
Fabian membership
Join the Fabian Society today and help shape the future of the left
You'll receive the quarterly Fabian Review and at least four reports or pamphlets each year sent to your door
Be a part of the debate at Fabian conferences and events and join one of our network of local Fabian societies
Join

the Fabian Society
Be the first to know
Sign up to the free Fabian Society newsletter
Find out about the latest Fabian Society research, publications and events with our regular updates
Sign

up today
Fabian

Society