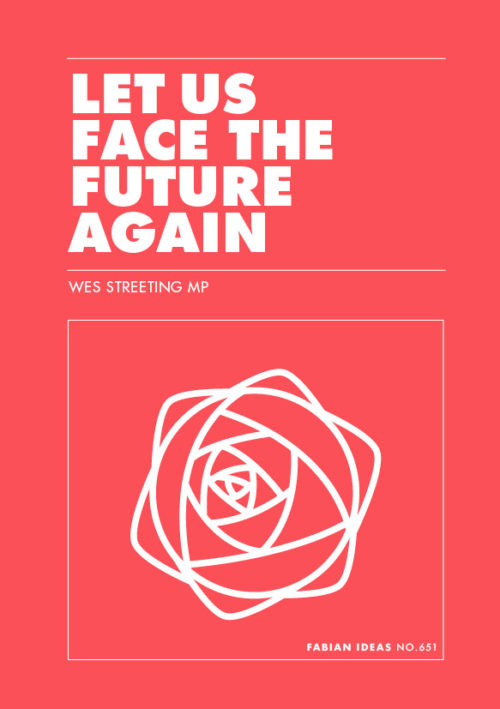 Let Us Face The Future Again
22 March 2020
After a disastrous election result, Labour needs a fresh and hopeful vision to rebuild trust with the country.  To win again, the party will have to leave nostalgia behind and develop a programme which addresses the big questions of our day.
How can we end the inequality and poverty which blight our nations? What should we do to ensure everyone has a good life in older age? How do we harness the benefits of new technology to create good work for all? What should we prioritise to tackle the climate emergency? How do we forge new relationships with the EU and the rest of the world?
In this pamphlet, Wes Streeting MP sets out a Labour programme which can win again and, in so doing, improve the lives of millions. In the spirit of the 1945 Labour manifesto, he suggests it is time for Labour to face the future again.
Download

now
How to purchase
Copies are available, priced £5.95, from the Fabian Society. Call 020 7227 4900,
email
or send a cheque payable to The Fabian Society to 61 Petty France, London, SW1H 9EU.
Fabian membership
Join the Fabian Society today and help shape the future of the left
You'll receive the quarterly Fabian Review and at least four reports or pamphlets each year sent to your door
Be a part of the debate at Fabian conferences and events and join one of our network of local Fabian societies
Join

the Fabian Society
Be the first to know
Sign up to the free Fabian Society newsletter
Find out about the latest Fabian Society research, publications and events with our regular updates
Sign

up today
Fabian

Society