Forward: The change Labour still needs
Barack Obama changed the rules of politics. Now Labour must do the same. Obama 2012 is the model for building an organisation based around a singular focus on winning.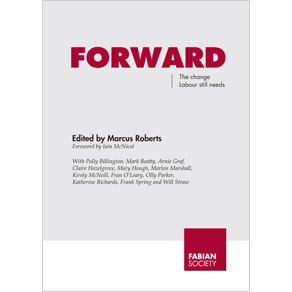 Barack Obama stunned the political world with his victory in 2008, with a campaign that extended the boundaries of the possible. In field, digital, strategy and movement politics, the Obama campaign broke new ground that the Fabian Society's landmark 2009 publication 'The Change We Need' sought to introduce to a British audience.
The bar was set even higher for 2012. How would the president win in a time of economic uncertainty, with his popularity by no means universal? In this collection veterans of US and UK campaigns alike demonstrate how Obama 2012 cleared this bar and the lessons these approaches hold for Labour.
"This Fabian pamphlet is both timely and helpful, and I have no hesitation in recommending it to all Labour campaigners and supporters" – Iain McNicol, General Secretary of the Labour party
---
Contents
Foreword – Iain McNicol
Introduction – Marcus Roberts
What changed between 2008 and 2012? – Frank Spring
Putting people first – Mark Beatty and Marlon Marshall
Respect. Empower. Include. Win. – Katherine Richards
Shifting the odds – Fran O'Leary
Storytelling – Mary Hough
The digital divide – Claire Hazelgrove
The dog that didn't bark – Will Straw
Ten things we learned from Charlotte – Polly Billington and Olly Parker
Divide and rule? – Kirsty McNeill
Being part of a movement – Arnie Graf
Conclusion: 106 to win – Marcus Roberts
Download

now
Fabian membership
Join the Fabian Society today and help shape the future of the left
You'll receive the quarterly Fabian Review and at least four reports or pamphlets each year sent to your door
Be a part of the debate at Fabian conferences and events and join one of our network of local Fabian societies
Join

the Fabian Society
Be the first to know
Sign up to the free Fabian Society newsletter
Find out about the latest Fabian Society research, publications and events with our regular updates
Sign

up today
Fabian

Society